WHAT CAN I SELL?
We accept a variety of household scrap at our locations, from appliances to vehicles to a metal kitchen sink!
FERROUS SCRAP (STICKS TO MAGNET)
Appliances including:
Stoves
Refrigerators
Washers and Dryers
Dishwashers
Air Conditioners
End of life vehicles including:
Junk Cars
Old Trucks
Farm Equipment
Farm Machinery
Lawnmowers
Others including:
Cast Iron Patio Furniture
Cast Iron Outdoor Railing
Sheet Metal
Stainless Steel
Steel Wheels
Steel
NON-FERROUS SCRAP
Aluminum
Aluminum Cans
Aluminum Pots and Pans
Aluminum Siding/Gutters/Downspouts
Aluminum Patio Furniture
Aluminum Wheels
Aluminum Wire
Auto Batteries
Brass Fixtures/Lamps Decorative items
Cable, Fence and Wire
Christmas Lights
Copper
Copper and Brass Plumbing Pipes
Copper and Brass Plumbing Valves and Connectors
Copper Tubing
Copper Wire
Electric Motors
Insulated Wire
Radiators
Screen Doors and Window Frames
TV Cable
WE BUY MOST SCRAP METAL
While we love to take scrap metal off your hands, please check our prohibited and conditional items for any exceptions.
These conditions are for the safety of our employees and customers, Thank you!
PROHIBITED ITEMS
HOW DO I SELL MY SCRAP?
Simply drop off any ferrous scrap (metal that sticks to a magnet like iron, steel or an automobile) or nonferrous scrap (like aluminum, copper, brass, and wire) in your car, truck or trailer. Get it weighed at our certified scales. Unload, and then get paid our competitive current market scrap prices at our self-service ATM.
BEFORE YOU LOAD YOUR MATERIAL…
Review our list of items we accept and items that must meet special conditions.
Find the location nearest you to review the yard layout and get instructions.
ONCE YOU GET TO THE SCRAP YARD…
A greeter will direct you (in most locations) to the ferrous or nonferrous area of the scrap yard based on what you've brought in that day.
Drive onto our scale with your scrap and present a valid photo ID, receive your weigh in ticket.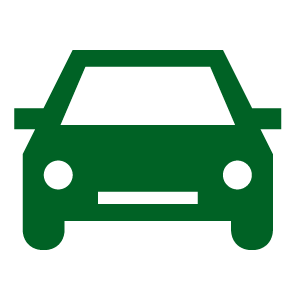 Proceed to the unloading area and remove the scrap metal from your vehicle. Please note: to keep our prices competitive, we may not have staff available to assist with unloading.
Go to the weigh out area, and we'll give you a ticket based on the scrap's weight and current scrap prices.
Take your ticket to the ATM, follow the instructions on the kiosk to get cash for your scrap!
PLEASE OBSERVE THESE SAFETY GUIDELINES IN OUR FACILITIES
Western Metals Recycling creates an environment to help eliminate industrial and environmental hazards. Our safety program is successful thanks to a company-wide commitment and strong safety culture. Employees and customers always come first.
Watch out for heavy equipment.
Make eye contact with the operator before moving around mobile equipment.
Follow directions of traffic directors and inspectors.
Only enter the unloading areas when instructed.
Exit vehicle and stay in the designated area if your vehicle is unloaded with mobile equipment.
Do not climb on or take material from scrap piles.
Observe "No Smoking" and "Do Not Enter" signs in the yard.
Watch out for pedestrians while driving (especially when backing up).
Check for moving railcars at crossings and proceed cautiously over tracks.
Report any injuries to the WMR office promptly.
Dress appropriately – wear sturdy shoes and use gloves to handle scrap.
RECYCLING REWARDS
Join our recycling rewards program to earn prizes for being a frequent recycler.
LEARN MORE